Children's Toys
A gift from a (now) dead family relative
This is not a toy, but a small decoration object from my wife's aunt. I was about to help my 4 year old daughter to sleep in her bedroom, when suddenly after turning off her bedroom lights I noticed something small shining in different colors. I approchead curiosly to see what was it, and found this turned on.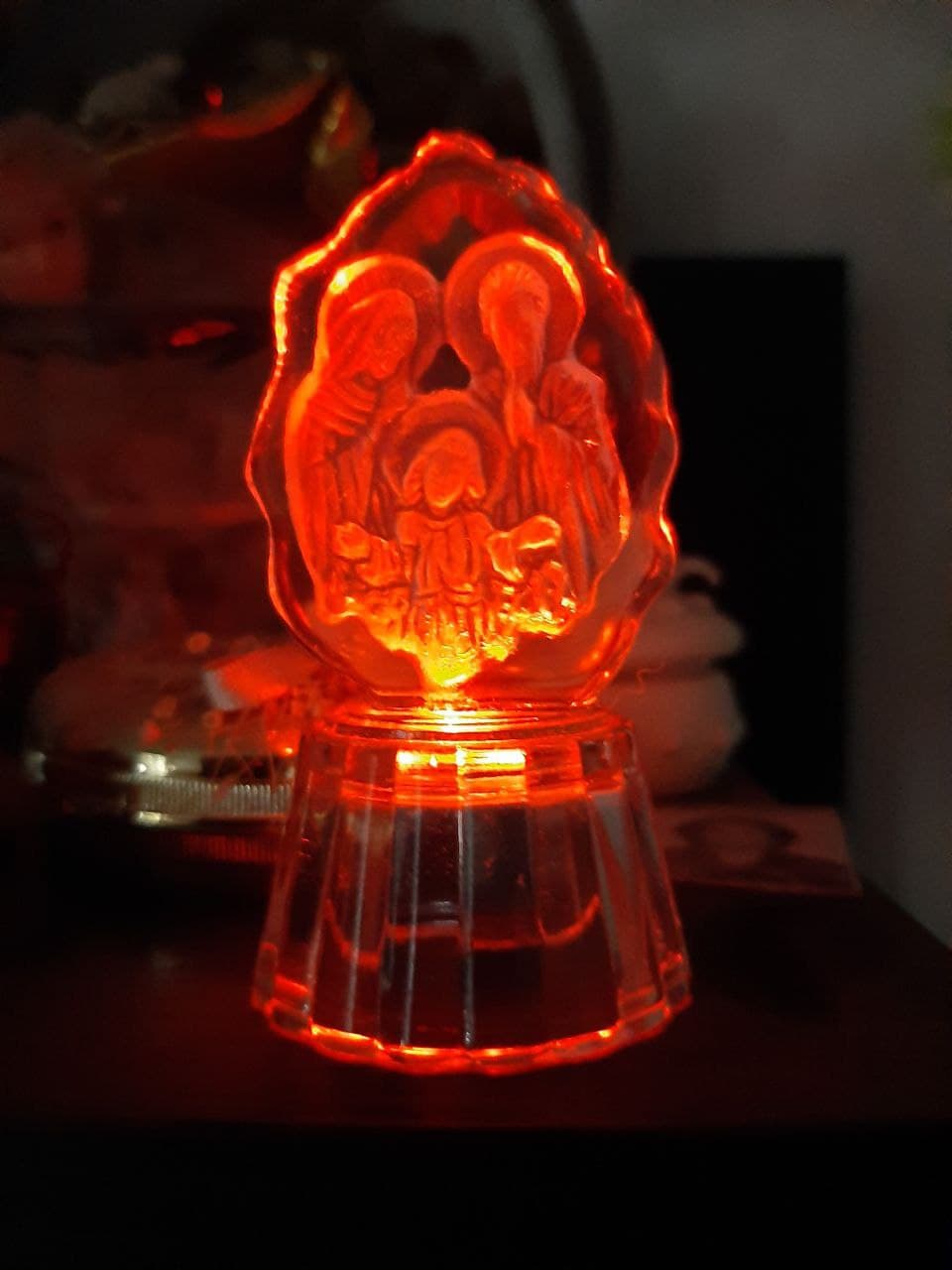 In order to turn the lighting on, you have to rotate the small cogwheel that it's on the bottom to the right side. So in this case, I moved it to the left side to turn it off. Keep in mind this was the first time I saw it, so I had to figure it out. I don't understand how it turned on by itself, and for how long it was on. I asked my daughter in the moment if she knew about this, and she told me it was a gift for her from her aunt she sometimes visited. This event happened on late October or the first week of November of last year if I recall correctly. I think it turned on by itself again weeks after, during Decemeber. Later on, my wife's aunt died because of cancer and COVID. I am writing this because just yesterday, sunday February 6, my daughter asked me to sleep besides it again, turned on. Here is a video of how it changes color.
Baby's Stationary Jumper
I bought this stationary jumper for my first kid (my daughter) years ago. Nothing strange has happened with it, until my second child (my 1 year old son) started using it. For some reason, sometimes out of nowhere, the sounds of the electronic board it has suddently starts playing. This only happened when I decided to take it away from my son, because I wanted to encourage him to start walking by himself.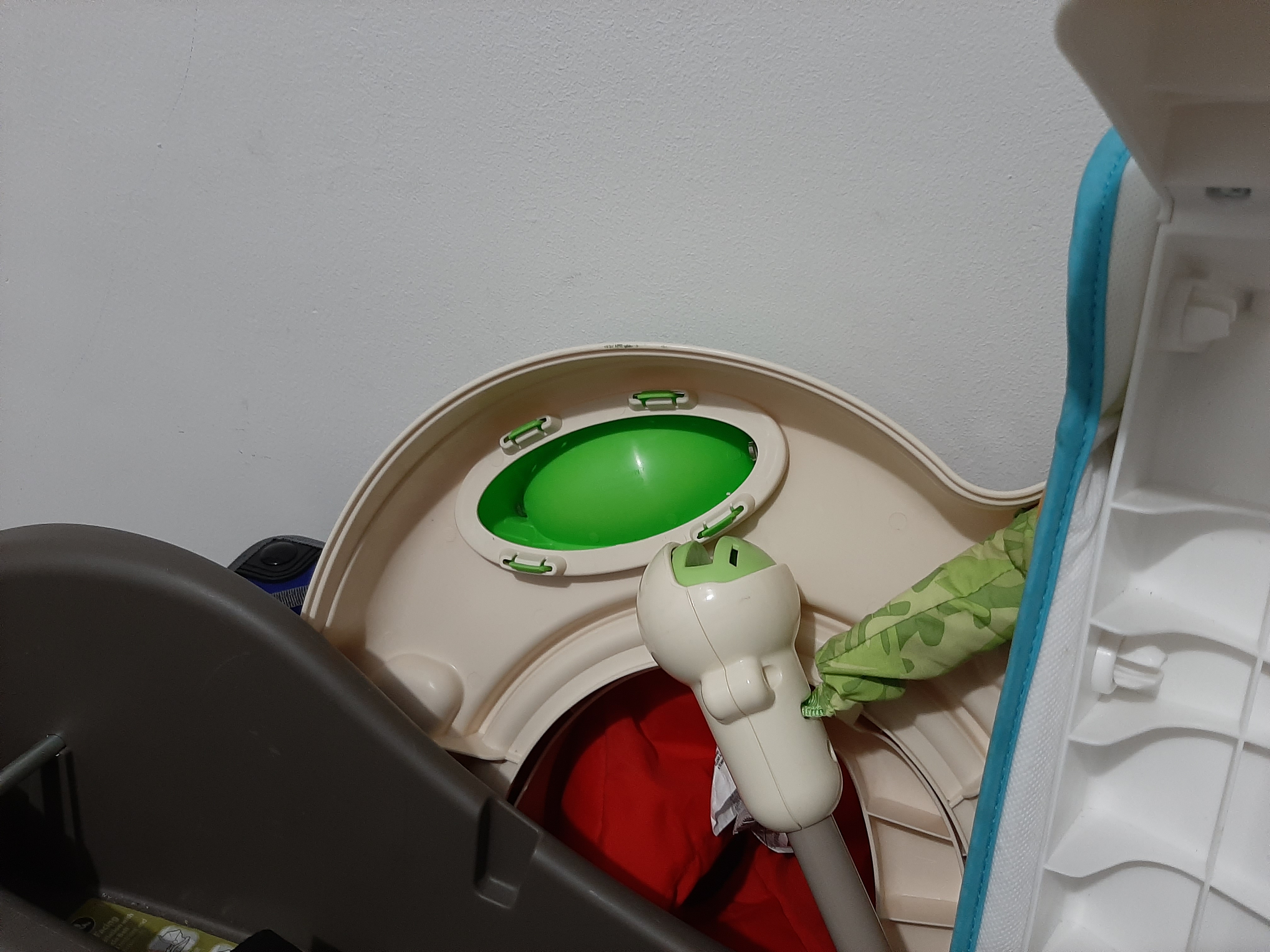 I have never seen it myself turn on though, but my wife and I have heard it. I took a picture of the last time it happened, I think it was on November last year. As you can see, it was not in use and already prepared to be stored again. It happened two or three times when my son was between six and nine months old. It hasn't happened again since yet.
Music Instruments Octopus
This toy was a gift from my mother-in-law for my daughter. Nothing strange has happened, until my son started playing with it. Last month the toy was on the floor, and just when I put my son to his crib and I started to walk around the living room, it turned on with music.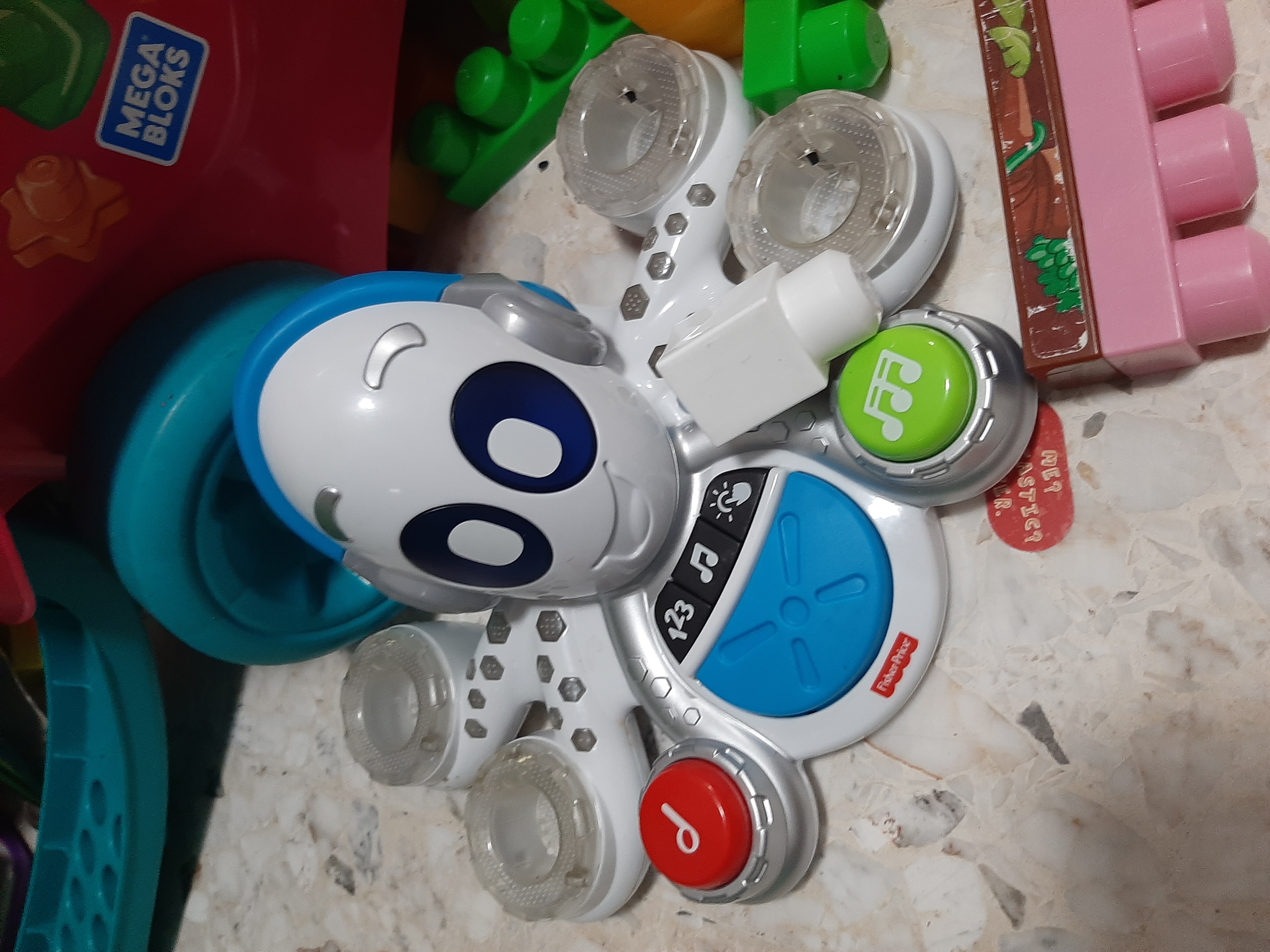 This time I saw it turn on by itself. The toy doesn't have any kind of sensor (audio or view) to recognize activity in order to play music. This really weird me out, and I took a picture quickly without touching it. To this day, my son still plays with this toy. It hasn't turned on again by itself again though.